Grants for carers - could you use some help?
Welsh Government grant open on 2nd February - apply soon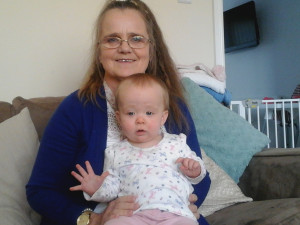 Grants can be used for a variety of items- it's really about what you feel is important.
A grant scheme is being administered by the Carers Trust in Wales and the next round of applications starts on the 2nd February
demand is expected to be high so please submit an application as early as possible from this date
Grants can be used for a variety of things - here's local carer Diane's story...
One of our members, Diane Lesley, a busy carer, contacted us explaining that she was finding keeping in touch and accessing information online a struggle. We told her about this grant and she applied for a grant to fund a new smartphone as her old phone was very out of date and relied on out of date technology. This prevented her from keeping in touch with other carers to support one another.
 Diane was successful in her application and used the voucher provided to purchase a new phone which has been a great help to Diane and her son.
Diane told us that "the phone has made a big difference as I can keep in touch with friend's and family". 
Being able to use Whatsapp meant she has been able to re-connect with a local skittles group which is made up with other carers and is she is now able to offer support to them again. Diane is finding this is a great way to keep in touch with her friends and family that she is unable to see at the moment. 
Diane was also able to attend a friend's funeral via Zoom which she would not have been able to do with her old phone. The phone has also found her photos from the last few years, so she can see the family and lovely past holiday's which helps to help focus on being able to see them again in the future and hopefully even have a holiday. Some of these photo's were of an aunt who recently passed away, which was a great comfort to her.